It's fun when a vendor I enjoyed comes back to The Crew another time.
Carole P. Roman
is one of those well loved authors in this house and the punks were happy to read more of her
If You Were Me and Lived In...
Historical series. They received two surprise books as well and one of them has also been added to the "well loved" bookshelf.
The four paperback books we received are:
Oh Susannah: It's in the Bag
7-12 years old, 34 pages, illustrated by Mateya Arkova.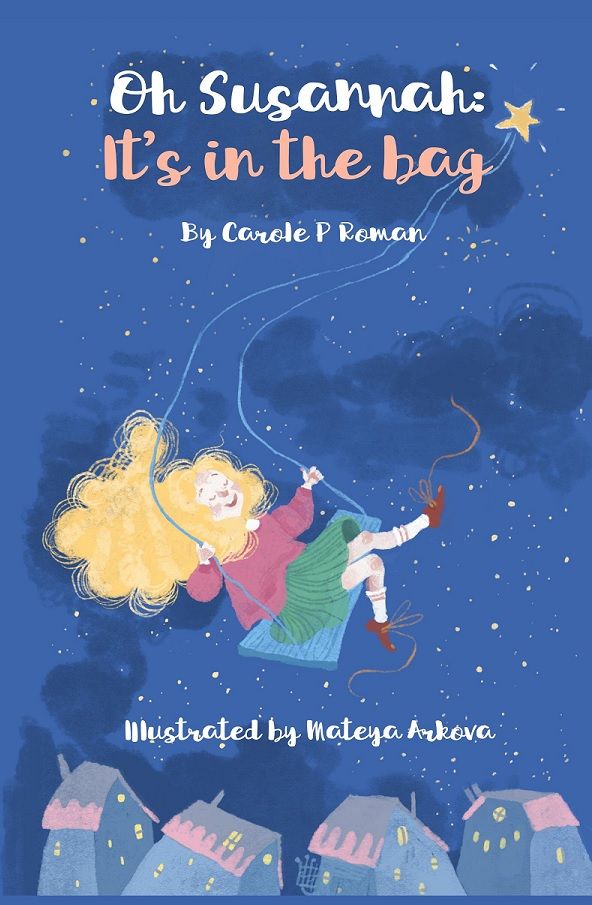 Poor Susannah has an awful day. It starts with *oatmeal* for breakfast and ends with a terrible nightmare about a giant, stinky backpack. When Susannah's parents comfort her and give her practical help getting through all that *stuff,* she finds out that taking care of the small things when they are small saves us from a stressful mess later.
The punks really enjoyed this story. I read it aloud, even though it's a very short book (a nice change of pace for a read aloud). I felt so bad for Susannah, as I read about her day, especially her interactions with her parents. I self-consciously worried that the boys were comparing our sometimes busy days to Susannah's. Just when I was feeling terribly guilty, one of the punks mentioned how lucky he was that our family isn't like that. *whews*
Don't worry. They work it all out in the end. And there is a sequel. Xav was very disappointed that the book ended in somewhat of a cliffhanger. "That," she explained to her mother with a sleepy yawn, "is another story." I guess I'll be getting part two,
Oh Susannah: Things That Go Bump
, soon.
Winner of:
NABE Pinnacle Award 2017 - Best Book in the category of Children's Chapter Book
2017 Reader's Favorite Children's 4th-6th Grade Bronze
Can a Princess Be a Firefighter?
5-8 years old, 36 pages, illustrated by Mateya Arkova.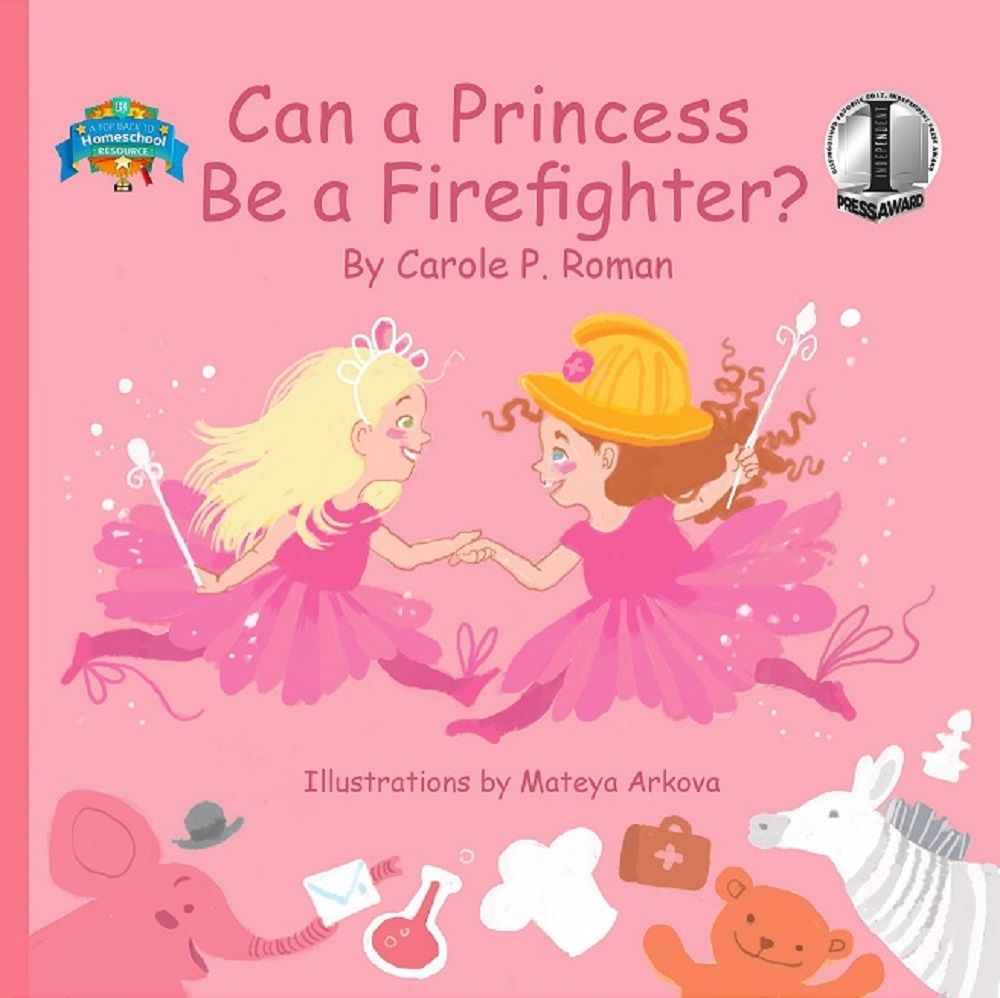 I didn't expect much interest in this very girly tale, what with a houseful of punks. Mal picked it up, after I placed it strategically on top of a book pile. He glanced through it. Xav asked where it came from. Then they said, "Please finish reading
It's in the Bag.
"
Winner of:
Back to Homeschool Resource Award winner
2017 Independent Press Award Distinguished Favorites - Children's Inspirational
2017 International Book Awards Finalist - Children's Picture Book: Hardcover Fiction
2017 Gold Medal Reader's Favorite Children Concept

Now, a few things about the If You Were Me and Lived in... series. The illustrations are by various artists throughout the series. We really get a lot out of the books. The books answer pretty much every question you might have about each time period: how families lived, what people wore, what they ate, and how they made a living. Each book has a sort of main character, who is a young boy or girl. Unfamiliar words are shown somewhat phonetically. "Your name might have been Knut (Kah-noot) or Ulf (Ul-uff) if you were a boy, and Sigrid (Seeg-freed) or Hilde (Hill-da) if you were a girl." The book after that is specifically about this boy or girl and their family.

This series is suggested for ages 8-15. I don't think that children much over 12 will really get a lot out of them, if the time or place is at all familiar to them. The writing is large and covers, at most, 1/2 of a two page spread. These are *great* books for the younger end of the range, though, and are packed with a ton of topics.

If You Were Me and Lived in... Elizabethan England
8-15 years old, 50 pages, illustrated by Paula Tabor.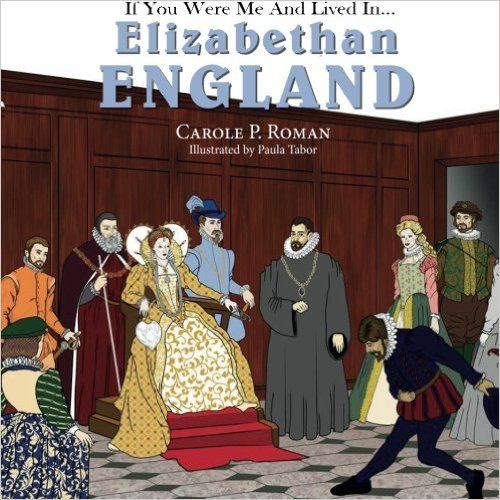 I was really excited to receive this edition of the
If You Were Me...
series. We attend a renaissance faire every summer and I share a birthday with Good Queen Bess. Not the same year, obviously! Suffice it to say, this specific book was high on my list last year as well as this year.
In this installment of the
If You Were Me and Lived In...
series, we meet the child of a busy baker. You learn how she lives in the city, how her grandmama lives in the country, and how the wealthy sometimes built their houses into an E shape in the queen's honor. She attend a St. Bartholomew's Fair (which really reminds me of the Sterling festival), you learn about the currency of Elizabethan England, and there's a certain scandal about her brother! Shakespeare's Globe Theater gets a brief mention as does the changeability of religious denomination, depending on the current ruler of England's beliefs.
At the end of the book there is a brief biography of eight important people of the time, including Francis Bacon, Sir Francis Drake, and Sir Walter Raleigh. It finishes with a glossary with over six pages of important people, events, places, and items of import mentioned in the book and pertaining to the Elizabethan Era of 1588-1603.
Winner of:
Back to Homeschool Resource Award winner
2016 Homeschool Review Crew
Blue Ribbon Awards - Favorite History Supplement
Shelf Unbound 2016 Contest winner for Best Series
2016 Foreword INDIES Finalist
If You Were Me and Lived in... Viking Europe
8-15 years old, 76 pages, illustrated by Mateya Arkova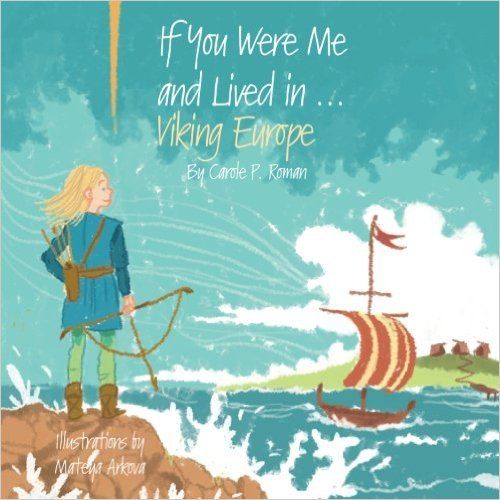 You've heard of vikings having a surname after their father (Ericson - son of Eric), apparently, daughters were also similarly named (Ericdottir - daughter of Eric). I had no idea. In this book, Carole talks about the travels of Vikings, to start new settlements, to trade with other civilizations, and to conquer new areas. There are three classes in Viking Europe, you'd really not want to be a thrall. The boy in this book can't wait to be old enough to go on an adventure on the seas upon his father's ship.
The foods were *very* different from anything I am used to eating, especially the meats. Men and boys hunted and fished, and girls gathered and grew some food. Then the women would put up the food for the very long winter. Looms and spinning wheels were an important part of every household. Older boys were fostered out to other families to create bonds with allies. Girls married in their teens, and though they had no say in the matter, it seems they could divorce their husbands if he was abusive. Six of the Norse gods are mentioned, and a grandmother who makes potions and casts spells. It's all very matter of fact and limited to a few sentences, so didn't bother me, but I did want to give a heads up about it.
The book finishes up with a bit about eight important Viking men and women, followed by the nearly seven page glossary.
Winner of:
2016 Homeschool Review Crew Blue Ribbon Awards - Favorite History Supplement
Back to Homeschool Resource Award winner
Shelf Unbound 2016 Contest winner for Best Series
NABE Fall 2016 Pinnacle Book Achievement Best Books in the Category of Writing Winner
2016 Foreword INDIES Finalist
2017 Reader's Favorite Silver Medal Nonfiction Historical
I
previously reviewed
If You Were Me and Lived in Ancient Greece
and three other If You Were Me... books.
A nice bonus for these books is included on
Carole's blog
. Some of the books in this series have a set of questions for discussion and even writing prompts for deeper thinking. I found these very helpful on the second read through of the books. I don't consider them worksheets, per se, but you could use them in that way, if you wanted to. I LOVE this book series. I think it is a fun way to pack a lot of information into a small package and could be used for a jumping off point for many, many rabbit trails for curious learners.
Carole P. Roman has authored more than 35 children's books and series. Carole's books have, collectively, won over 100 awards. She started writing on a dare and began the
Captain No Beard
series, in which the captain and his crew learn to navigate relationship issues like patience and bullying.
You can find Carole P. Roman on social media.
Facebook
Pinterest
Good Reads
Twitter
The rest of the Crew read some of Carole's other books. You can check them out through the banner below.