After taking 2015 off from The Crew, we happily rejoined this year. It has been a whirlwind of amazing homeschool products. Many were return vendors we know and love and there were lots of fresh, new companies joining us, too. Some curricula were on my "short list" for "some day" and some were wonderful surprises. We used and reviewed just over
forty
products for The Homeschool Review Crew, plus some single reviews for The Old Schoolhouse Magazine, which you'll also, eventually, get to read about here.
Last week, The Crew reviewers and their kiddos were all invited to vote for our favorite reviews of the 2016 run. I have to say, this is probably one of the absolute hardest parts of being on The Crew. You get to vote for *just one* thing in each category. It's incredibly difficult, sometimes, to narrow it down.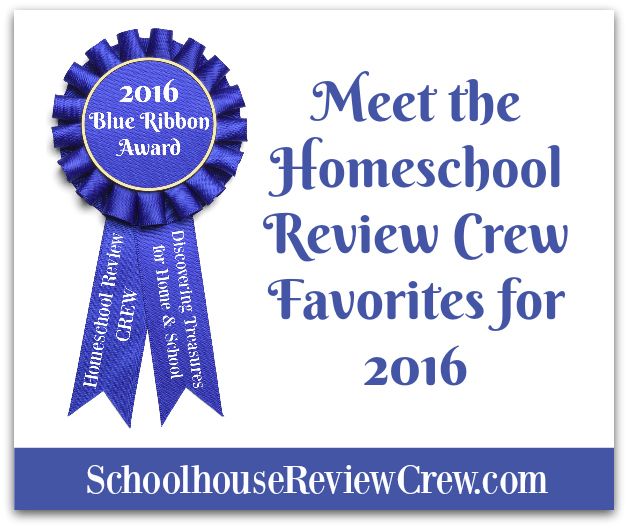 My personal *blog* requirements are a bit more lenient in that I allow us to choose several items in categories I want to use. To simplify, I used subjects for the categories or I could go on and list nearly every review we did here. So, here goes. Here are
Redhanded Homeschool's High Fives
for the 2016 Homeschool Review Crew. All links will take you to my original reviews.
Malachi's High Five
Familyman Ministries'
The Familyman's Christmas Treasury
We all like these stories so much. Almost every time we get in the car, they ask me to play Cootie McKay, Captain Chaos, or The Stranger.
Xavier's High Five
("Obviously.")
Stopmotion Explosion's
Stopmotion Animation Kit
We've all liked this and have made it a bit of a hobby. I'm even teaching the kids at co-op a class based on the information I learned from SME and other kits, and videos we've been using.
Merrick's High Five
Talking Fingers, Inc.'s
Read, Write, & Type
Who doesn't like teaching pesky Vexor a lesson for bad behavior? And there's the bonus of learning to read, write, and type as you go.
My High Fives for Moms
MyFreezEasy
Love, love, love this one! I've tried freezer cooking before, but it was always overwhelming to me. Not anymore!
SchoolhouseTeachers.com
While on the surface, SchoolhouseTeachers.com is for classes, there are also tons of resources for moms and the whole family.
Most of the following products are favorites that we have finished, kept using through the year, or will be using in the future.
Language Arts
LOE Foundations A
Merrick used several reading and writing programs this year and he (and BooBear, his teddy) really enjoyed this one.
IEW's Linguistic Development Through Poetry Memorization
"Ooey gooey was a worm..." We all had a blast studying and memorizing poetry this year. This program will be with us for years to come.
Progeny Press' The Sword in the Tree e-guide
This was a really good study based on a book that really held their attention.
Can Do Cubes from jollyliteracy.com
While Merrick liked using these with Jolly Phonics, the beauty of these cubes is that they can be used with any program. All of my kids like manipulatives. Why not have them in LA also?
Language Arts ~ Honorable Mention
I have one honorable mention again this year. This is a *great* writing program, but we just weren't able to finish it for various reasons. I almost held a co-op class in my home using
Here to Help Learning
, but we had a bunch of balls in the air at that time and I couldn't figure out a good time to do it. I'd be so happy to use it again sometime, though.
Math
CTCMath
I love this math times 1000! Malachi especially does well with it. He worked tirelessly this summer to get his scores up in multiplication, working the section over and over. I was so proud of him, but more importantly, he was proud of his own achievements. We use CTCMath almost every day.
Math ~ Honorable Mention
It's a game. It's math. It's
Sunya the Magic and Wonder of Math and Science Adding & Subtracting
. This is a fun card game (with a really long name) for memorizing math facts and comes in multiplication and division as well. We should use it more often. And get Merrick playing it with us.
Science
Apologia's Exploring Creation with Astronomy 2nd edition
We had a great time using this edition with Merrick (and Xav who can't get enough science). I'd used the first edition with Mal and Xav years ago. We have loved each Apologia science we've used.
Social Studies
Heirloom Audio
We love every. single. one. of Heirloom Audio's Henty titles we've heard. Most we received through The Crew, but we've also listened to a few I purchased. I love the downloads that come with the CDs including the study guide which turns the stories into a nice historical unit.
Extra-Curricular
Zeezok Publishing's Music Appreciation
Not only is this an AMAZING music appreciation curriculum, it also has a lot of historical information in it as well as a focus on positive character traits.
Memoria Press' Traditional Logic
hurt my brain. I obviously don't have a high schooler, so I worked on this course my own self. It's a great program.
Foreign Languages for Kids by Kids Spanish Starter Set
This was such a fun video Spanish class. The boys love that it takes place on a day in the life of three brothers.
Middlebury Interactive Languages Elementary Chinese 1
This is the third course we've used from Middlebury and our first foray into Chinese. It's a great program and I liked that it also taught some characters and had special paper to download for writing practice.
Just For Fun
The Pencil Grip's Kwik Stix
We bigfatpuffyheart Kwik Stix tempera paint. They were easy to use and worked great on paper, cardboard, wood, and canvas.
Enlivenze FlipStir
Enclosed puzzles with no loose pieces. What's not to love? They're fun and challenging.
Special Category - Best Gift
CrossTimber
Name Meaning Gifts
I had to include CrossTimber, but it isn't curriculum or a puzzle, so... New category invented. Check. Hey, it's my blog and these are my favorites. I'm not sure if the best part about CrossTimber is that they can make something meaningful for *any* name, or seeing how happy you can make someone with one of their Name Meaning Gifts.
You can see how the
official voting of The Homeschool Review Crew
went on the blog.